Quality Roofing Services in Germantown TN
Book A Consultation With The Top Germantown Roofers
Germantown is a suburban city in Shelby County, Tennessee. Germantown offers its residents a high quality of life with its numerous amenities, including excellent schools, several parks and recreation facilities, various shopping centers, and a variety of dining experiences. The city's historic downtown district boasts an array of unique restaurants and specialty shops as well as charming architecture from the early 19th century. Overall, Germantown is an ideal place to live for professionals and families alike who seek an upscale lifestyle with great amenities. It has something to offer everyone: from outdoor activities like hiking trails, golf courses, sports fields; to cultural activities such as performing arts venues; to good quality education options through both private and public schools; to easy access to suburban attractions like the Wolfchase Galleria Mall.
If you live in Germantown and are searching for quality roofing services, look no further than Chase Roof Inspections. We are proud to offer our expert roofing services to the Germantown area. Our team of experienced professionals is here to help you with all your residential and commercial needs. From basic roof repairs to complete replacements, we can handle any job – big or small.
Fix Your Roofing Problems in One Go!
Roofing problems can range from minor issues, such as missing shingles or cracks, to more severe issues like sagging, leaking, and structural damage. Missing shingles may be caused by a variety of factors, such as extreme weather conditions, improper flashing installation, inadequate ventilation, or age-related wear and tear. Cracks in the roof often occur due to shrinkage of asphalt shingles caused by temperature changes and ultraviolet rays from sunlight.
Sagging is typically caused by an uneven distribution of weight on the roof framework due to poor installation or lack of proper reinforcement when building the structure. Leaks may also be caused by structural problems like broken or missing shingles, insufficient sealing around vents and chimneys, clogged gutters that don't allow water to drain properly, or faulty flashing along the edges of the roof. Structural damage can include the collapse of rafters due to overloading from snow and ice buildup in winter months or because of rotting wood from excess moisture exposure. All these issues are important to address quickly in order to prevent major repair costs down the road.
Our Certifications Let Us Provide the Best Warranties!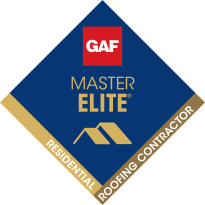 At Chase Roof Inspections, we are dedicated to helping you identify and address any roofing issues quickly and effectively. We provide timely, reliable service, so you can rest assured that your roof is in good condition and your home is safe from the elements. Contact us today to discuss how we can help you protect your biggest asset – your home!
We also provide emergency roof repair services, so you never have to worry about unexpected repairs. Our team of experts is trained to identify and address roofing problems quickly and efficiently, so you can get back to the business of living your life. We look forward to assisting you in any way we can!
Replacing the roof of a home is an important process that should be done carefully and with precision. It is essential to select the right materials, assess the existing roof structure, and properly install the new roof. Before beginning any work, it is important to evaluate the existing roof structure and make sure it is in good condition. This includes checking for any structural damage, such as broken shingles or sagging areas. Inspections should also be performed to make sure there are no leaks or water damage.
Once the existing roof has been evaluated, we select the right materials for replacing it. Finally, it is essential to use proper installation techniques when replacing the roof. Our roofers use their years of experience in order to get the job done properly and efficiently. We take great care to ensure that no detail is overlooked, so you can rest assured that your new roof will be installed with the highest quality of workmanship.
At Chase Roof Inspections, we understand the importance of a well-constructed roof and we are dedicated to providing our customers with the highest level of service possible. Whether you are in need of routine maintenance or a complete roof replacement, our team is here to help you every step of the way. Contact us today to learn more about how we can help keep your home safe and secure!
Call or send us a message. One of our project managers is ready to help you.