Quality Roofing Services in Bartlett TN
We Are The Roofing Contractors Bartlett TN Folks Rely On
When it comes to roof replacement and repair services, Chase Roof Inspections is your trusted partner in Bartlett, TN. Our skilled team of professionals has extensive experience in handling a wide range of roofing projects, so whether your roof has sustained damage due to age, weather conditions, or other factors, we are here to provide reliable solutions. These solutions include:
We Provide The Flawless Roofing Service Bartlett TN Residents Deserve
At Chase Roof Inspections, we understand the importance of regular roof inspections to maintain the integrity and longevity of your roof in Bartlett, TN. Our professional services are designed to provide you with a thorough roof inspection Bartlett TN clients trust, for guaranteed peace of mind and help identify any potential issues before they escalate into costly repairs. These services include:
Our Certifications Let Us Provide the Best Warranties!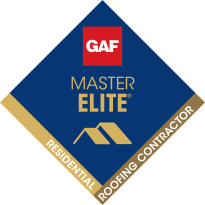 Emergency Roofing Companies In Bartlett Don't Get Better Than This
Severe weather conditions can cause significant damage to your roof, compromising its integrity and putting your home at risk. In times of emergencies, Chase Roof Inspections is here to provide you with prompt and reliable emergency repair services by one of the best roofing companies in Bartlett. We've set ourselves apart from our competition with these aspects:
With our comprehensive roof replacement and repair services, thorough roof inspections, and reliable emergency storm roof repair, Chase Roof Inspections is your go-to roofing contractor in Bartlett, TN. Trust us to provide you with top-quality solutions and exceptional customer service to ensure that your roof remains in optimal condition for years to come. Contact us today for more information and how we can assist you!
Call or send us a message. One of our project managers is ready to help you.