Quality Roofing Services in Olive Branch MS
We Are The Go-To Roofing Company In Olive Branch, MS
At Chase Roof Inspections, we are proud to offer Olive Branch, MS residents with the best roofing services. Our experienced staff is skilled in all types of roofing work and have years of experience in residential and commercial projects.
We understand that every home has its own unique needs when it comes to roofing, so our team takes the time to assess each situation before providing a tailored solution. We specialize in both asphalt shingle repairs and installation as well as metal roof systems for homes and businesses alike. We also provide repair solutions for more complex roofs such as flat roofs, tile roofs, slate roofs, foam spray coatings, and more.
What sets us apart from other Olive Branch, MS roofers is our commitment to providing the highest quality workmanship and materials. We are dedicated to providing Olive Branch's residents with top-notch services at an affordable price. Our team is made up of experienced professionals who understand the local climate and its effects on roofing systems.
Searching For Quality Roofing In The Olive Branch Area? Call Us!
At Chase Roof Inspections, we provide Olive Branch area residents with the best in roof replacement, inspection, installation and maintenance. Our team of certified professionals are passionate about delivering superior quality results that last for years to come. We understand that having an aesthetically pleasing home exterior is important to keeping up with the Jones', but more importantly your roof should be inspected regularly to keep you and your family safe from the elements.
We offer Olive Branch area customers a wide range of services including:
We also provide a number of other services such as gutter installation and repair, siding installation, skylight installation, ventilation assessment and more. No matter what your roofing needs may be, you can trust that Chase Roof Inspections has the expertise needed to handle any job. Contact us today for a free estimate!
Our Certifications Let Us Provide the Best Warranties!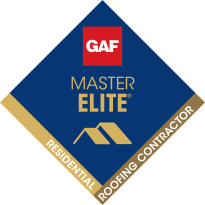 Our process is specially developed to ensure that Olive Branch customers get the best service and results. From start to finish, we take every step of our roofing process seriously. We offer free estimates for any job before work begins, so you can rest assured that there are no hidden costs or surprises. We'll also provide detailed reports and photos from all of our inspections so you know exactly what's going on with your roof at all times.

Don't leave the safety and integrity of your Olive Branch home up to chance – call Chase Roof Inspections today for quality services you can trust! Our team is ready to help you get the most out of your roofing system and ensure it stands up against the elements for years to come! Give us a call today to learn more about our Olive Branch roofing services.
Why Did We Set Up Shop In Olive Branch, Mississippi?
At Chase Roof Inspections, we believe Olive Branch, Mississippi is the perfect place to grow our business. Our two main reasons for choosing Olive Branch are its growing population and vibrant economy.
First, Olive Branch's population has grown an impressive 70% over the past 10 years due to families relocating to this small city near Memphis, Tennessee. This high rate of growth means more people will need roof inspection services when they move into a new home or look to get their roof inspected for maintenance purposes.
Second, Olive Branch is part of DeSoto County which ranks among the top in Mississippi for economic development, job growth and average salary levels. With Olive Branch representing a key location within such a thriving county, we knew this was the ideal place to set up shop and expand our business.
These two main factors, Olive Branch's growing population and vibrant economy, are why Chase Roof Inspections chose Olive Branch, Mississippi as the perfect place to grow our business. We look forward to serving Olive Branch residents for many years to come! Contact us today to get started!
Call or send us a message. One of our project managers is ready to help you.