Emergency Roof Repair in Germantown
Looking for a Reliable Roofing Company?
Our services in the Memphis area include:​
24-Hour Germantown Roof Repair Services To Keep Your Roof In Good Shape At All Times
Emergency roof repair services are essential for protecting homeowners from the damaging effects of water and damage. Roofs act as a protective barrier between the outside environment and the inside of the home so if they are not well-maintained, it can cause serious damage to both people. In addition to protection from weather elements, roofs improve energy efficiency and increase the value of a home.
Something as simple as a shingle or cracked flashing can be an opening that allows water to infiltrate your attic and walls during rainstorms. Over time, this can lead to mold growth, rotted wood, weakened structural integrity, and costly repairs. If a leak is not identified quickly with emergency roof repair services, it may cost thousands of dollars in damages to repair or replace parts of your house. A professional roofer will be able to identify problems early on and provide swift solutions before further damage is caused by water infiltration or wind exposure.
If you have experienced severe storms recently that have damaged part of your roofing system or if you believe your roof may be compromised due to age or wear-and-tear, it is important that you contact our experienced emergency roof repair service right away before more expensive damage occurs. We will assess any existing damage while offering advice on how best to protect your home in case similar storms occur in the future. With our help, you'll be able to ensure that your family remains safe, while saving money on costly repairs down the line.
OVER 20 YEARS IN BUSINESS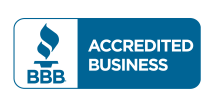 OVER 100 5-STAR REVIEWS ON HOMEADVISOR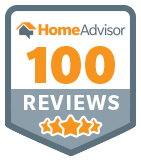 over 5,500 homes serviced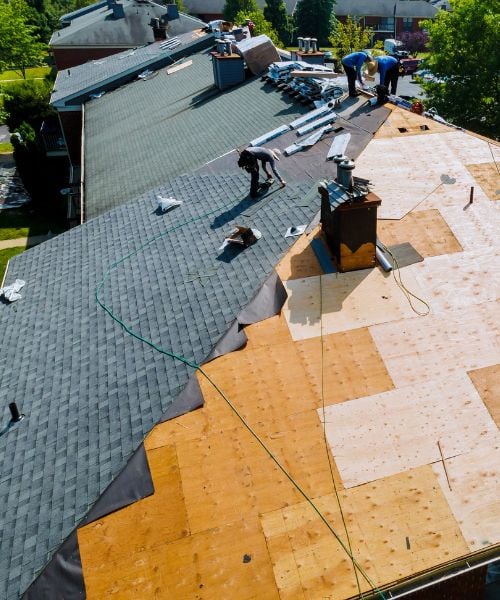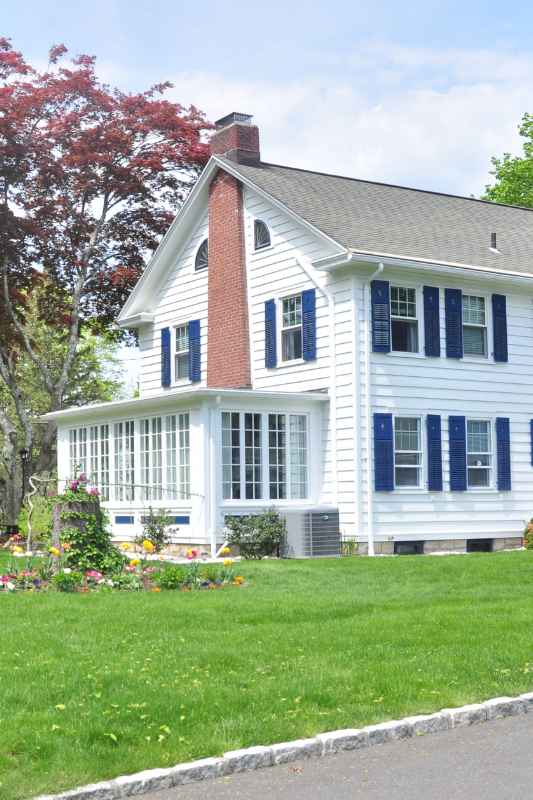 Quick and Efficient Roof Repair Services
The importance of roof inspection services cannot be understated, as timely and thorough inspections are crucial for ensuring the longevity of your roof. Regular inspections can help identify issues and damage early on, allowing you to resolve them quickly before they lead to further deterioration and more expensive repairs.

For example, a professional roof inspection can catch hidden problems like trapped moisture, which can create mold, mildew, and decay in the roof structure. Inspections can also detect damage from weather exposure, such as wind or hail damage that might otherwise go unnoticed until it becomes an expensive problem. In addition to finding existing damage, a roof inspection will provide a comprehensive report about the condition of the roof that can be used for future reference when determining whether or not repair or replacement is necessary. This information is especially helpful for homeowners looking to buy or sell a home as it gives potential buyers peace of mind that their roof is in good shape.

Finally, regular inspections give you an opportunity to make sure all vents, gutters and flashing are properly sealed and functioning correctly, which helps prevent water leakage into the house. This eliminates any potential health risks associated with dampness in the home, such as mold growth, which can cause respiratory problems in some people.

If you want to get a roof inspection, get in touch with our professionals now! We are committed to customer service and make the process as stress-free for you as possible. 
Have some questions first?
Give us a call. One of our project managers is ready to help you.
The Best Roof Replacement Services In Germantown
The importance of having your roof installed by a professional cannot be overstated. Not only is it essential for ensuring that the job is done correctly, but professional installation services also provide additional benefits, such as extended warranties and peace of mind knowing that the job was completed to the highest standard.
In addition to providing warranties and assurance of quality workmanship, working with our professional installer can also save you money in the long run. Our professionals have access to high-quality materials, ensuring that your roof will last longer and perform better than if purchased elsewhere. As well as purchasing materials more affordably, professionals are able to use their experience and expertise when installing a roof so they're able to identify and resolve any potential issues before they become serious – saving time, money, and hassle!
Ultimately, investing in professional installation services for your roof is an important decision that should not be taken lightly. It's essential for getting the job done right the first time around, while protecting yourself from potential issues down the line. The peace of mind gained from using professional installers coupled with extended warranties make it well worth the extra cost!