Quality Roofing Services in Marion AR
OVER 20 YEARS IN BUSINESS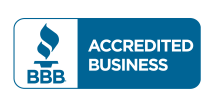 OVER 100 5-STAR REVIEWS ON HOMEADVISOR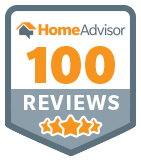 over 5,500 homes serviced
Searching For A Reliable Roofing Company In Marion, AR? Chase Roof Inspections Is Here For You!
Marion, AR is a historic city with a rich history of roofing. From classic cedar shake homes to modern metal roofs, Marion has seen it all when it comes to the art and craft of roofing. But as Marion homes age, so does their roofing, which creates an ever-increasing need for reliable and experienced roofers.
At Chase Roof Inspections, we understand how important it is for Marion, AR residents to find a trustworthy and dependable local roofer when they're in need of roof repairs or replacements. We provide Marion customers with unparalleled service and top-notch workmanship that will last through years of high winds, rain and snowstorms. Our trained professionals are knowledgeable on all types of Marion roofing materials and styles, so you can rest assured that your roof will be in good hands.
Call Us When You Need Roofers in The Marion Area You Can Trust!​
At Chase Roof Inspections, we proudly offer Marion area residents a wide range of roofing services designed to protect their home from the elements. No matter what you need, from inspection and installation to maintenance and repair, our experienced team of Marion-area roofers can help. We understand that your home is an investment, so it's important for you to trust the people who are taking care of it. That's why we strive to provide honest and reliable service every time.
We specialize in residential roof inspections so that Marion area homeowners can rest assured their roofs are strong and secure. Our inspectors have years of experience with all kinds of homes, as well as specialized training in assessing damage due to storms or extreme weather. After an inspection, we'll provide you with a comprehensive report and any maintenance or repair recommendations that may be necessary.
For homeowners in the Marion area who need a new roof, we offer professional installation services as well. We use only high-quality materials to ensure your roof can stand up to the Marion climate for years to come. Plus, with our warranties, you can have peace of mind knowing that your home is taken care of.
Our Certifications Let Us Provide the Best Warranties!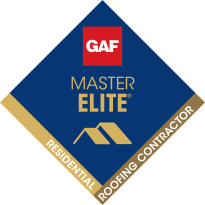 Rely on us for A professional installment, every time​
Finally, if you already have a roof but it needs some TLC from time to time, our Marion-area roofers are here for you! We offer regular maintenance and repairs so that Marion residents can keep their roofs in top condition year after year. From patching damaged shingles to replacing entire sections of the roof, we're here to help Marion homeowners get the most out of their roofs.
We strive to make the process of getting a Marion roof inspection or repair as quick and hassle-free as possible. We'll provide you with an estimate before any work begins, so there are no surprises when it comes time to pay up. Our competitive rates make Chase Roof Inspections the perfect choice for Marion homeowners looking for quality roofing services without breaking the bank.
If you're searching for a reliable Marion roofer who will get the job done right, look no further than Chase Roof Inspections! Give us a call today to find out how we can help keep your Marion home safe and secure.
We Are Marion, Arkansas' No. 1 Roofer​
At Chase Roof Inspections, we have decades of experience in Marion, Arkansas and the surrounding areas when it comes to roofing. Whether you need repairs or a complete roof replacement, our team is here to help. We can provide professional solutions for any of your roofing problems quickly and efficiently. Some of the most common roofing issues that we are experts at resolving include leaking roofs due to ice damming, wind damage caused by storms, and worn-out shingle roofs. Our experienced technicians will properly inspect your roof and recommend the best possible solutions that fit within your budget.
At Chase Roof Inspections, we believe that Marion, Arkansas residents deserve reliable, honest service when it comes to their homes. If you need a Marion-area roofer that you can trust, give us a call today! We'll be happy to answer any questions you may have and provide you with an accurate quote for whatever services your home needs. Let us show you why Marion-area homeowners love working with Chase Roof Inspections!
Call or send us a message. One of our project managers is ready to help you.
OVER 20 YEARS IN BUSINESS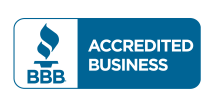 OVER 100 5-STAR REVIEWS ON HOMEADVISOR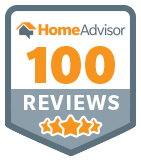 over 5,500 homes serviced