Looking for a Reliable Roofing Company?
Expert Roofing Services in Memphis, TN: Quality Roof Replacement, Repair, and Inspection
Chase Roof Inspections is Memphis' premier roofing company. We specialize in roof replacement and repair services to ensure that Memphis homeowners have sturdy roofs over their heads. Our team of experienced and qualified technicians has the knowledge and skill to tackle any roofing challenge with ease. We use the latest technology and highest-grade materials available on the market for all our projects so you can rest easy knowing that your roof is dependable.
Our roof replacement service offers Memphis area residents a comprehensive solution for their roofing needs. We begin by conducting an inspection of your home's current condition, which helps us identify potential problems before they become major issues. From there, we make sure your roof meets local codes, use the highest-grade materials, and that your roof has a detailed finish. Once the job is completed, we provide a thorough inspection to make sure everything was done correctly and safely.
Chase Roof Inspections Is The Preferred Choice For Top-Quality Roofing Services In Memphis, TN
At Chase Roof Inspections, we understand the unique climate surrounding Memphis, TN and the issues it can cause to your roof. Our team is keenly aware of common Memphis roofing issues, so rest assured that our services will help identify and correct any problems you may have with your roof. From small leaks and minor damage to large-scale repairs or replacements, we handle all kinds of Memphis, TN roofing issues quickly and affordably.

We specialize in detecting and repairing Memphis' most common roofing problems including:
We use only the highest quality materials and employ experienced Memphis roofers so that your roof will be as strong, safe, and long-lasting as possible. We are proud to be Memphis' top choice for quality roofing services! Contact us today to see how we can help you with all of your Memphis roofing needs.
Our Certifications Let Us Provide the Best Warranties!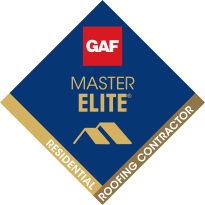 We Do It All! Right Where You Need Us
Our team also offers Memphis area homeowners additional services such as ventilation upgrades, weatherproofing, skylight installation and repair, gutter cleaning and more. We understand how important it can be to have a well-maintained roof in Memphis's unpredictable climate – which is why we strive to ensure that all our roofs are up to code and reliable for years to come.

At Chase Roof Inspections, we pride ourselves on providing exceptional customer service throughout the entire process; from initial consultation through the completion of the job. Our experienced technicians are committed to helping Memphis homeowners make informed decisions when it comes to their roofing needs. We understand that making the decision to replace your roof can be a stressful one, which is why we offer free estimates and consultations so you can get an accurate picture of what's involved in the project.

If you're located in Memphis, and need a reliable roof replacement service, look no further than Chase Roof Inspections! Contact us today to learn more about the services we provide and how our team of professionals can help protect your home from Memphis' unpredictable climate.
Quality Roofing Services In Memphis, Tennessee Just Got Better With Chase Roof Inspections
Are you feeling overwhelmed with the choices you have to make regarding roofing repairs or replacement? We understand that it can be confusing, and that is why Chase Roof Inspections is here to help! We are the leading roof inspection company in Memphis, Tennessee that provides a wide range of quality services.
At Chase Roof Inspections, our goal is to take the stress out of your Memphis home improvement projects. Our trained technicians will inspect your roof for any damages and provide detailed reports so you know exactly what needs to be done. They will also help you decide which materials would work best for your needs as well as discuss warranty options.
We pride ourselves on having high-quality customer service and always strive to exceed expectations. We believe in educating our customers and discussing all the available options to ensure the best results. We believe that our Memphis customers deserve only the best, and that is why we are committed to providing quality services at an affordable price.
Chase Roof Inspections makes Memphis, Tennessee home improvement projects easier by doing all the heavy lifting for you! Contact us today to discuss your roofing needs and let us do the rest. Memphis-area roofing services just got better with Chase Roof Inspections!
Call or send us a message. One of our project managers is ready to help you.